Chaos in Color: A Journey through Trauma, Healing, and Forgiveness (In-Person)
Admission
Summary
R. Layla Salek
Tuesday, Nov 21
6 - 8pm CT
Potentially appropriate for 2 CEs*

Explore your relationship to the power of forgiveness, and to the healing that comes from connecting to a loving community.
Description
Chaos in Color is the captivating story of Dr. Layla Salek's journey from childhood to adulthood with a mother who suffered from untreated bipolar disorder. Each chapter paints a vivid, heartbreaking picture of the abuse, neglect, and trauma that she experienced as she grew up at the mercy of her mother's bipolar swings, an incompetent mental health system, and the strangers with whom she was often left. Dissipating those times of darkness were moments of love, joy, and happiness that she felt while being cared for by others in her life, inspiring her to start her own family, complete a doctorate in psychology, and work with children with mental illness and severe behavior disorders. Join us as we trace how personal and familial trauma is carried into adulthood, and how it can ultimately be released through resiliency and forgiveness. Dr. Salek will introduce us to and read from the newly-published Chaos in Color, lead an exploration of the language of trauma and resiliency through a close look at various chapters of the book, and facilitate writing exercises tailored to uncover our own relationship to the power of forgiveness, and the healing that comes from connecting to a loving community.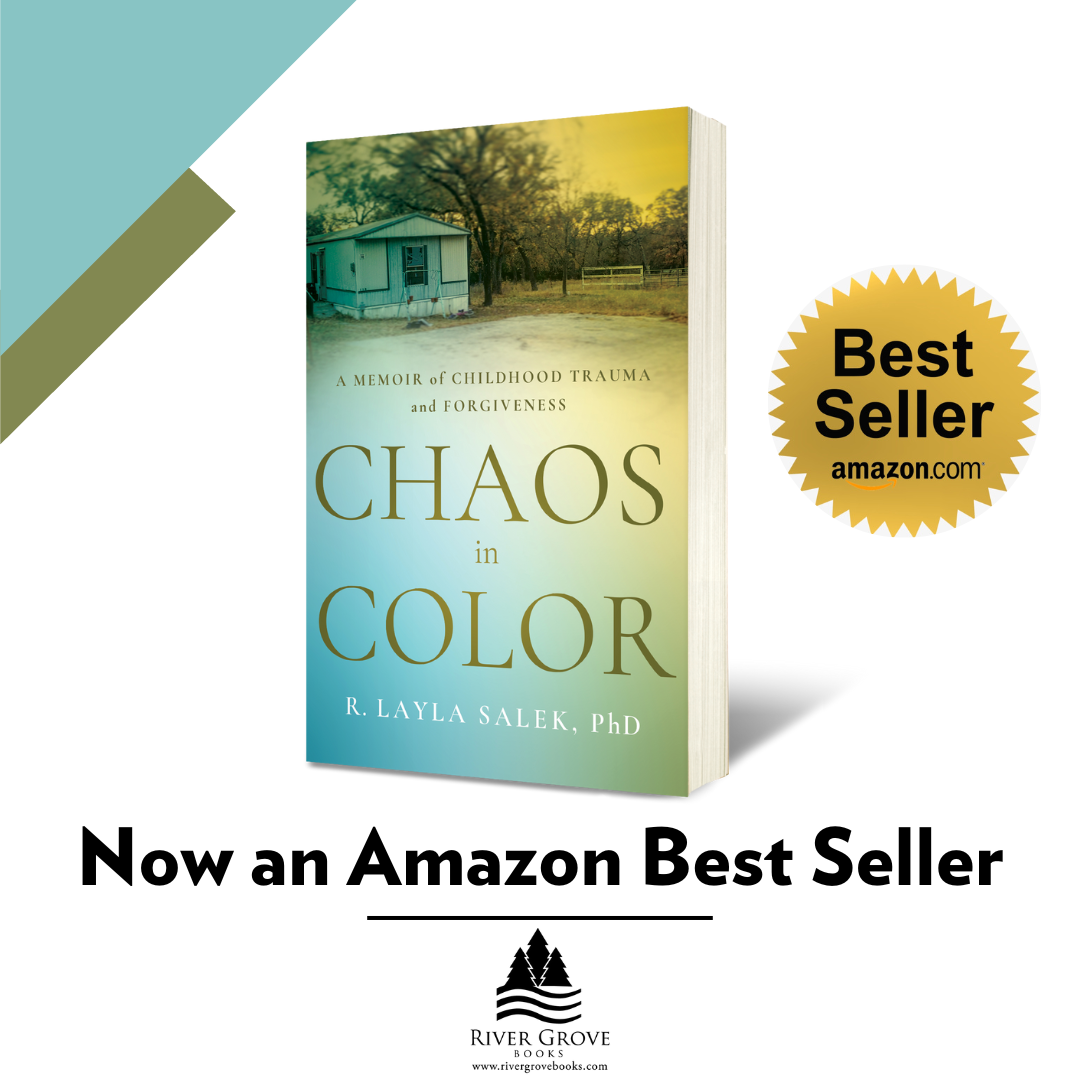 ---
This program is being offered IN-PERSON, and will NOT be recorded.
All times are CT. Please contact onlinelearning@junghouston.org with any questions.
Please register early. Programs with four or fewer participants are subject to cancellation, 48 hours prior to their start.
*The Texas Behavioral Health Executive Council (TBHEC) has stopped pre-certifying ANY Continuing Education or Professional Development for mental health providers. The Jung Center cannot guarantee that the programs we provide will qualify for continuing education or Professional Development, nor can any other agency. The Jung Center uses high educational standards when selecting to designate events as "potentially appropriate for CEs", and in evaluating the outcomes of our educational services, and we believe them to meet the requirements of state licensing bodies. To find out more about the TBHEC changes to Continuing Education and Professional Development, click here.
---
While obtaining her Bachelor's degree in psychology from Texas Wesleyan University, R. Layla Salek, PhD, worked in a psychiatric institute for children deemed "wards of the state." Her love of working with children with behavioral challenges was established in that setting. With Master's and Doctorate degrees from the University of Houston (in Special Education and Educational Psychology) Dr. Salek developed a technique (and an attendant assesment measure) to promote moral development in children with behavior disorders, once they were stabilized with strict behavioral techniques. Dr. Salek worked with children with emotional disorders as the lead behaviorist for Spring Branch ISD before becoming a private behavior consultant, providing services in Houston, TX.
---